Complete Application Received – Braddock Locks and Dam Project, Pennsylvania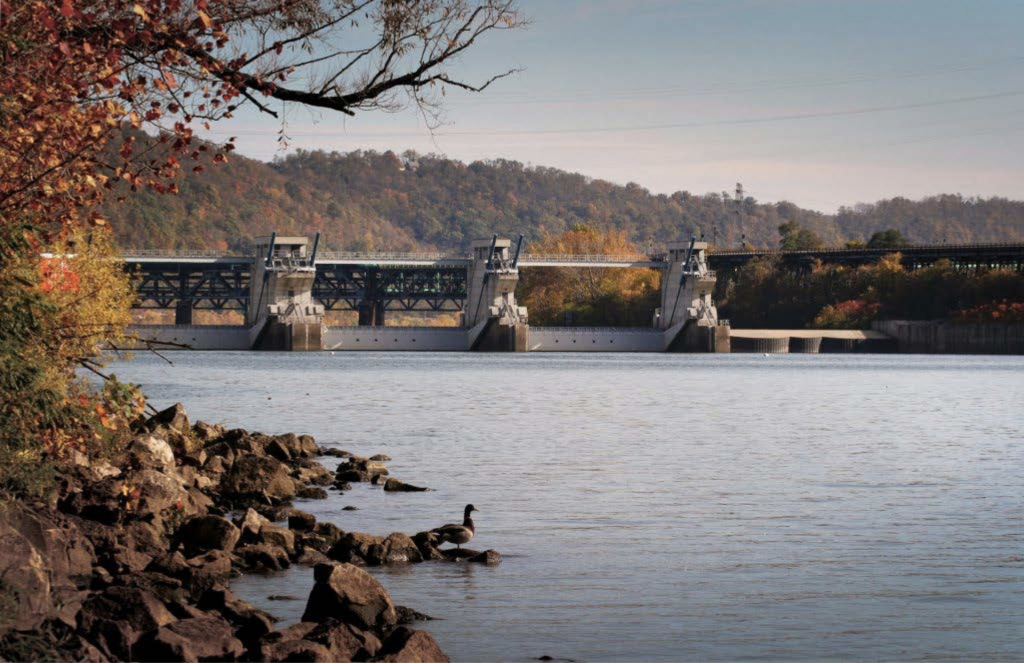 March 30, 2022: The Low Impact Hydropower Institute has received a complete application for Low Impact Certification of the un-constructed Braddock Locks and Dam Project. LIHI is seeking public comment on this application. Specifically, we are interested in knowing whether you think the Project meets the LIHI Low Impact Certification Criteria, as revised in the 2nd Edition Handbook. Please review the program and criteria in LIHI's revised Handbook and then review the Project's application materials below.
Comments that are directly tied to specific LIHI criteria (flows, water quality, fish passage, etc.) will be most helpful, but all comments will be considered. Comments may be submitted to the Institute by e-mail at comments@lowimpacthydro.org with "Braddock Project Comments" in the subject line, or by mail addressed to the Low Impact Hydropower Institute, 1167 Massachusetts Avenue, Arlington, MA 02476. Comments must be received on or before 5 pm Eastern time on May 29, 2022 to be considered. All comments will be posted to the web site and the applicant will have an opportunity to respond. Any response will also be posted.
Project Name
Braddock Locks and

Dam

LIHI Certificate No.
N/A
LIHI Certificate Term
N/A
Owner
Lock+ Hydro Friends Fund XLII, LLC
State
Pennsylvania
Location
River Mile 11.2 on the Monongahela River
Installed Capacity
5.25 MW
Average Annual Generation
32,263 MWh
Facility Type

Run-of-river

FERC

No.
P-13739, Issued June 4, 2015 and Expiring June, 2065
The Braddock Locks and Dam Hydroelectric Project is in the pre-construction phase at one of nine US Army Corps of Engineers navigation structures that comprise the Monongahela River System, authorized by Congress to provide year-round navigation on the Monongahela River between Pittsburgh, Pennsylvania, and Fairmont, West Virginia. The project is located in the Borough of West Mifflin and the City of Duquesne, Pennsylvania.
The locks and dam were constructed between 1902 and 1906 and originally named Monongahela Dam 2. The facility underwent a reconstruction that ended in 1953, and was consequently demolished and replaced in 2004, renamed as the Braddock Locks and Dam. The Braddock Pool is maintained above the Braddock Project for 12.6 miles, while the Emsworth Pool begins immediately downstream of the Braddock Project, extending for 11.2 miles. The Braddock Project is the first dam on the Monongahela River, and is located 11.2 river miles of upstream of the confluence of the Monongahela and Allegheny Rivers.
The Braddock Project is comprised of a gated dam, a land-side lock, and a river-side lock and is located at river mile 11.2 of the Monongahela River (Figure 1). In 2004, the fixed crest dam was replaced with a gated dam. The hydroelectric project will be constructed on the south side of the river and will operate as a run-of-river facility in order to maintain a near-constant upper pool, to maintain navigational purposes on the Monongahela River. The Braddock Hydroelectric Project was issued a Federal Energy Regulatory Commission (FERC) original license as Project No. 13739-002 on June 4, 2015 and is expected to be completed and become operational in 2026.
---
Files:
2022 Certification