Arrowrock Project, ID – Complete Application Received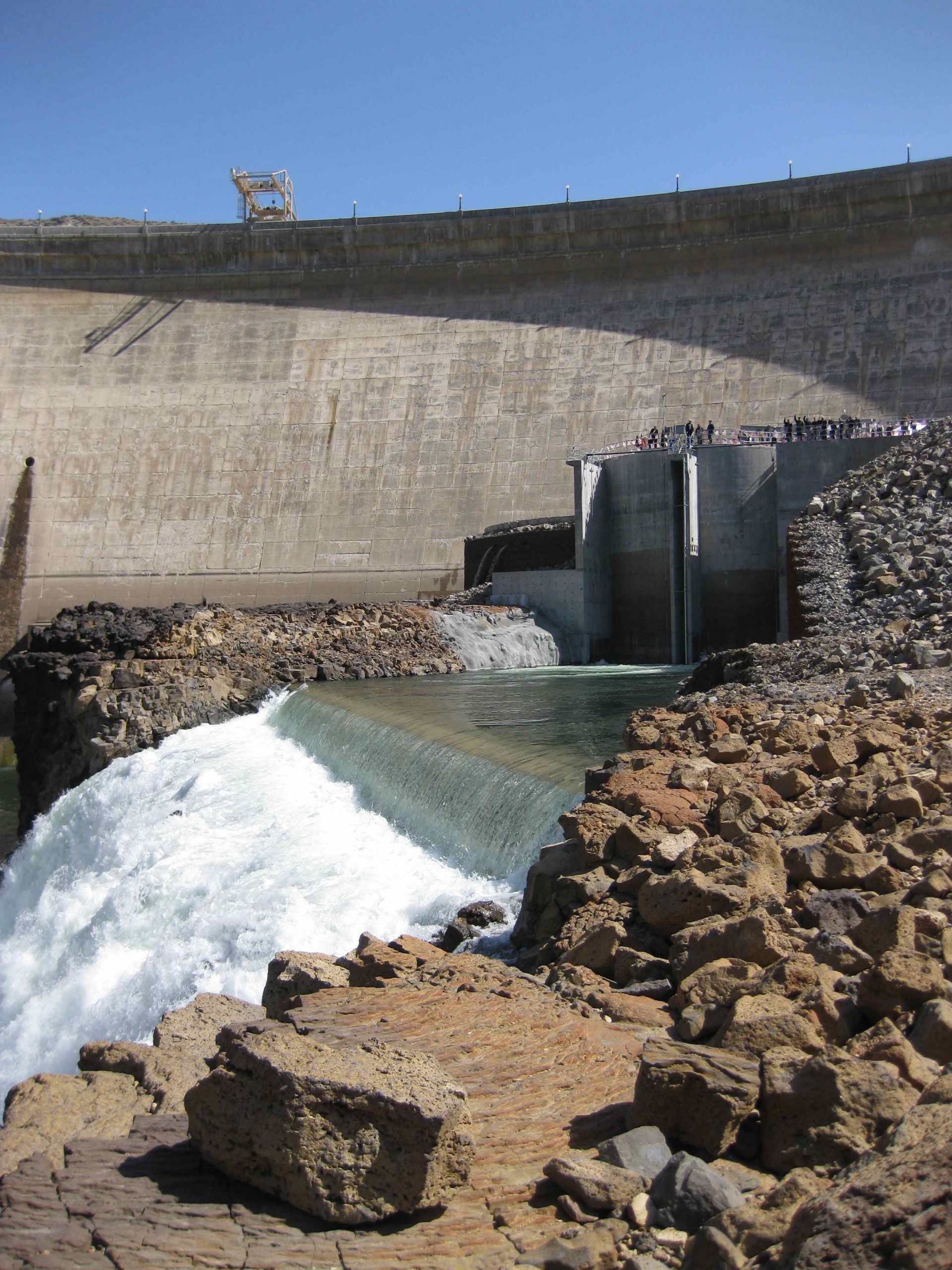 September 22, 2021:The Low Impact Hydropower Institute has received a complete application for Low Impact Reinstatement of the Arrowrock Project (formerly LIHI #81) . LIHI is seeking public comment on this application. Specifically, we are interested in knowing whether you think the Project meets the LIHI Low Impact Certification Criteria, as revised in the 2nd Edition Handbook. Please review the program and criteria in LIHI's revised Handbook and then review the Project's application materials below.
Comments that are directly tied to specific LIHI criteria (flows, water quality, fish passage, etc.) will be most helpful, but all comments will be considered. Comments may be submitted to the Institute by e-mail at comments@lowimpacthydro.org with "Arrowrock Project Comments" in the subject line, or by mail addressed to the Low Impact Hydropower Institute, 1167 Massachusetts Avenue, Arlington, MA 02476. Comments must be received on or before 5 pm Eastern time on November 20, 2021 to be considered. All comments will be posted to the web site and the applicant will have an opportunity to respond. Any response will also be posted.
The Arrowrock Hydroelectric Project (FERC No. 4656) is located on the Boise River in southwest Idaho about 22 miles upstream of the City of Boise in Elmore and Ada Counties. It is part of the Columbia River network of dams. Arrowrock Dam was constructed in 1915 and is owned and operated by the US Bureau of Reclamation (USBR), one of four federal dam developments within the upper Boise River watershed. Upstream is the Anderson Ranch Dam and hydro project constructed in 1950 and located on the South Fork Boise River. About 11 miles downstream of Arrowrock is the Lucky Peak dam constructed in 1955 owned and operated by the US Army Corps of Engineers (USACE). The Lucky Peak impoundment backwaters to the base of Arrowrock dam. Farther downstream is the Boise River Diversion Dam and hydro project constructed in 1909 and owned and operated by USBR. This dam diverts irrigation water to the New York Canal about 14.2 miles downstream of Arrowrock.
Arrowrock is part of the USBR "Boise Project" which includes five storage dams, two diversion dams, three power plants, 721 miles of canals, seven pumping stations, 1,323 miles of laterals, and 649 miles of drains. The Boise Project furnishes irrigation water to about 390,000 acres in southwestern Idaho and eastern Oregon.
The Boise River drains an area of 4,100 square miles. The mainstem is formed by the convergence of the North and Middle forks of the Boise River to the northeast of Arrowrock reservoir. The headwaters originate in the Sawtooth Mountains at elevations exceeding 10,000 feet. The river's forks generally flow in a southwesterly direction before emptying 102 miles later into the Snake River near Parma, Idaho. The South Fork of the Boise River also feeds Arrowrock reservoir. Below the South Fork confluence, the river flows westerly and is fed also by Mores Creek a major tributary that enters Lucky Peak reservoir. Arrowrock reservoir's contributing watershed area is 2,210 square miles, and all inflows are appropriated for irrigation use and flood control.
Arrowrock Dam was constructed in 1915 and was the tallest dam in the world at that time at 350 feet. It has a spillway length of 1,150 feet with an upstream depth of 257 feet. When full, the reservoir has a surface area of 3,100 acres and a length of 12.8 miles along the mainstem. Two series of ten outlet conduits extend through Arrowrock Dam to provide irrigation releases at centerline elevations of 3018 feet msl and 3105 feet msl; the project penstocks are tied into two conduits in the lower of the two tiers. Clamshell gates installed on the downstream end of each conduit are used to control water releases through the dam. There is also an overflow side‐channel spillway on the dam which is used occasionally to release water for flood control using six drum gates that are six feet high with an invert elevation of 3210.0 feet msl.
Project Name
Arrowrock
LIHI Certificate No.
N/A
LIHI Certificate Term
N/A
Owner
Clatskanie People's Utility District
State
Idaho
Location
River Mile 75.7 on the Boise River
Installed Capacity
15 MW
Average Annual Generation
70,541 MWh
Facility Type
Run-of-release
FERC No.
P-4656, issued March 27, 1989. Expires February 28, 2039.
The hydro project was proposed in the 1980s by a group of local irrigation districts that included the Boise‐Kuna Irrigation District, Nampa & Meridian Irrigation District, New York Irrigation District, Wilder Irrigation District, and Big Bend Irrigation District (the licensees).The hydro facility is located on the south side of the river directly below the dam. The powerhouse is sited entirely on USBR lands, although Arrowrock Reservoir and the upper end of Lucky Peak Reservoir are located within the Boise National Forest (U.S. Forest Service). The facility includes two 58‐inch diameter, 120‐foot‐long steel penstocks, a 50‐foot‐wide by 80‐foot‐long by 70‐foot‐high powerhouse, two 7.5‐MW Francis turbine generating units, a 55‐foot‐wide, 125‐ foot‐long tailrace discharging into Lucky Peak Lake, a control weir located at the downstream end of the tailrace to ensure draft tube submergence when Lucky Peak Reservoir is drawn, and electrical transmission infrastructure.
The two penstocks divert flows at bifurcations located at the downstream end of two of the ten dam outlet conduits (No. 1 and No.2 conduits). The remaining eight outlet conduits continue to discharge directly into Lucky Peak Reservoir when daily releases beyond those that pass through the hydroelectric project are necessary. The station's hydraulic capacity ranges from 350 to 810 cfs per turbine, with a hydraulic head range of 70‐180 feet. Butterfly shutoff valves with flow‐ through design are installed on the turbine inlets.